Youth Wage Subsidy will not help much
Jan 7, 2014
17873 view(s)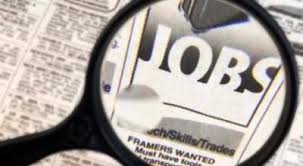 Though the Employment Tax Incentive Bill or the Youth Wage Subsidy came live, the rumours are such that it will not reduce or provide any kind of relief in the current unemployment levels among the youths - according to Rapport.
Richard Pike, the CEO of labour broker Adcorp said that the subsidy would be beneficial to matriculants and also lower the trend of replacing peoples with machines on temporary basis. But this is not enough, at last the ability, training and flexible labour legislation are the only long term solution.
While Solidarity's CEO, Flip Buys said that though the trade union was in favour of the employment law, but it was only a small and short term solution. Though the youths were educated they were facing the problem of unemployment. This will continue unless and until new productive and improved jobs are not supplied in the market.
Buys moved further by adding that the "Labour market was totally scattered and broken as the state prevented the situation a lot."
Spokesperson Patrick Craven said that employers can move out the workers who are not eligible for the subsidy and can also fire the older workers/ more costly workers and in turn replace them with the new workers.