Brick7 is one of the largest and most well known Jobs Search Engines on the web,which makes your jobs search quick, simple and convenient.

Brick7 offers job-seekers the ability to find a job nationwide by typing in a specific keyword(s) and location, or, by browsing through the popular jobs categories like IT, Finance, Accounts, Sales, Banking, Marketing, Insurance and many more.Our Jobs Search Engine provides you with the ability to create Job Alerts if you know exactly what you are looking for and where you are looking for.

Brick7's network of international Jobs Search Engines includes Australia, UK, Hong Kong, India, Japan, Malaysia, New Zealand, Singapore.
New to Brick7 ?
Add Contacts on Brick7
Import Contact from your Gmail, Yahoo, AOL address book, or Social Networks.



Brick7 helps you exchange information, achievements, ideas and opportunities.

Stay informed about
your contacts
and industry.

Find the people
& knowledge you need to achieve your goals.

Control your professional identity online, show off
your job winning profile
.

Get Daily
Job Alerts
.

Join now
and be a part of Brick7.
News Latest News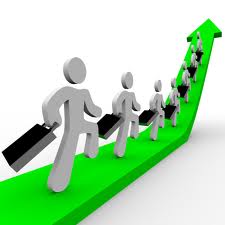 Employment rates at the top
Jan 11, 2014
Youth Wage Subsidy will not help much

Though the Employment Tax Incentive Bill or the Youth Wage Subsidy came live, the rumours are such that it will not reduce or provide any kind of relief in the current unemployment levels among the youths - according to Rapport. Richard Pike, the CEO of labour broker Adcorp said that the subsidy would be beneficial to matriculants and also lower...

Youth Wage Subsidy finally came Live

As per the decided schedule, the Employment Tax Incentive Bill i.e. the Youth Wage Subsidy came into effect at Wednesday midnight - as per the reports. The President had signed the Employment Tax Incentive Act earlier in December 2013 to make it effective from the starting new year itself, but it will be applicable to the workers who...
View all »